Yes ladies and gents, you have read the word "summer", I hope you have all been enjoying the sun! I've been all about girl fashion lately so I think it's time to bring the guys into the spotlight. So here is a list I came up with along with pictures and descriptions:
1. Floral and tropical: You don't have to be flamboyant or be in love with girly prints to wear floral if you're a guy. Floral is vibrant, bold, loud but also very versatile and stylish.
2. V-Necks: A reason you may not like your shirt is because it makes you look like you have no neck or it has a weird collar that makes your neck and shoulders look horrible. A V-neck shirt almost never disappoints and always makes guys look good. If you don't have some already make sure to invest in them for summer and other seasons!
3. White: I especially love this color choice for the summer because if you're tan, this is your go to color.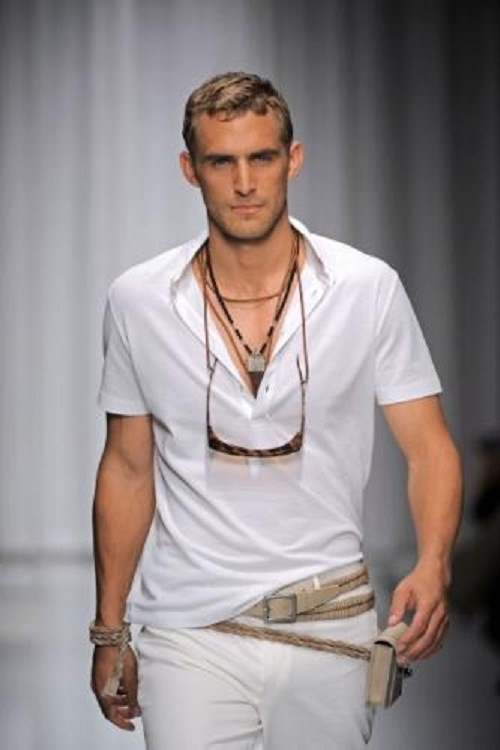 4. Graphic Tees: Even if you are someone that doesn't give a hoot about fashion, throw on a graphic tee and you will look effortlessly stylish, simple as that! An awesome place to get one is from Amazon.
5. Blue: More specifically baby blue or teal but whatever floats your boat; I think that every guy looks good in baby blue so go pick one out!
6. Camouflage: Pick lightweight fabrics that are t-shirts, tanks, or shorts in this cool and trendy print.
I can go on and on so if you would like for me to do a part two, I would be glad to do so! Please let me know what you thought of this post in the comments!
Thanks for reading!
~Miri xx