Are you wondering how you can fit in with the cool kids? How to be one of the hip, happening people? Well don't you worry! I got you covered as long as you follow these 10 easy steps!
Step 1: Piercings
Getting a nose piercing is a great place to start. Get the piercing as soon as possible because you will have to wear a stud for a while before you can put in a nose ring.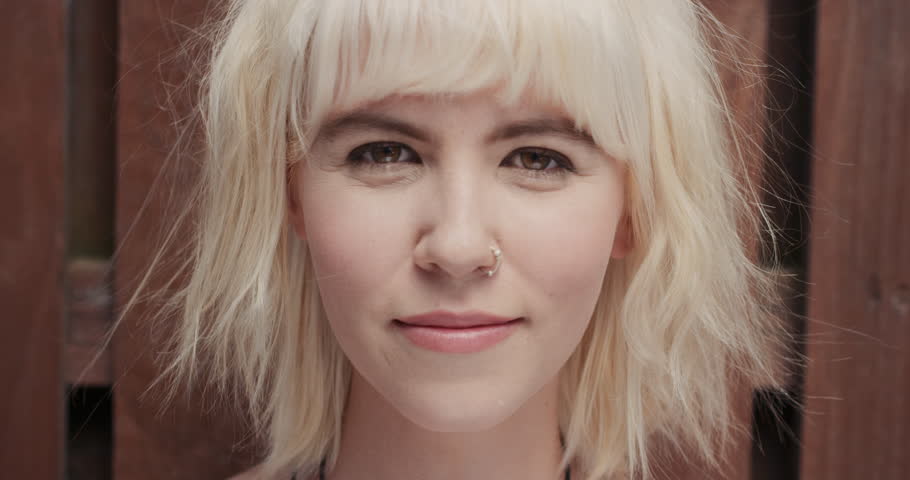 If you want to really live on the edge and have nobody question whether or not you are a hipster ever again, get a septum piercing!
You will also need your ears pierced so that you can wear hoop earrings and other cool dangly earrings that basic girls don't wear. While you're at it, a few more piercings on your ear won't hurt. Remember those huge star shaped earrings you had when you were eight? Those are trendy now for hipsters. The more unconventional, the better.
Step 2: Nails
Next, no acrylic or gel nails. You can paint your nails, but you don't want to be "extra" with fake nails.
Step 3: Tattoos
Get a tattoo somewhere. Heck! Get a few of them! Only tattoos with a specific look will due…so only get simple and dainty tattoos. Minimalist tattoos are the way to go right now. If you are ever in doubt, just get something face, flower, cherry, or hand related.
Step 4: Makeup
Hipsters don't need makeup. They wear almost none, so if you are imagining a girl with thickly lined eyes and dark purple lips…think again! Nobody should be able to tell that you are really wearing any. You want to lightly compliment your features but do not go crazy with the makeup. Go for nice looking skin, a neutral lip color, and very slightly defined eyes.
Step 5: Hair
You can really have any kind of hair if you are a hipster, but it should also be your natural hair. If you will look good with short hair, you should definitely chop it. And if you can pull off blunt bangs, extra hipster points for you!
Hipsters are often spotted with scrunchies in their hair or around their wrist. Make sure you only use scrunchies for your hair, no basic hair bands!
Step 6: Glasses
Glasses from the 90s should be your inspiration. The wackier and the stranger the shape…the better! Just type "Brittney Spears 90s Glasses" into google and use that for inspiration. Wearing wacky sunglasses when you are outside will allow people to immediately know of your hipster status as soon as they see you.
Step 7: Hat
Steal your fashion ideas from the French and wear a beret if it's cold out! You will for sure stand out of the crowd with this accessory.
Step 8: Tops
To achieve the hipster look, purchase your clothing at thrift stores or at stores that sell vintage or hipster approved clothing (Urban Outfitters). You should look like you went shopping in your grandmother's closet.
Layer turtlenecks under everything. If it slightly cold outside and your neck is showing, you better put that turtleneck under your sweater!
In cold weather, wear over sized coats and jackets over your tops. A jean jacket in particular is always a safe bet.
Wear cool graphic tees…and layer a turtleneck or fishnet shirt underneath them.
Step 9: Pants
Which brings me to jeans. Your closet will need a couple pairs of unique pants. Distressed jeans with holes, or with fringed, ripped, or cut up ends are your friends. Also, pants that are wide or cropped at an odd place look edgy as well. And don't forget that overalls are considered hipster too! You can do all of this yourself to make your pants look cool, no need to go buy them from expensive stores.
You should also be wearing other cool looking pants in general. Pants with stripes, cool colors, and high waists could be what makes your outfit hipster, so always choose interesting pants over plain ones!
Step 10: Shoes
Your hipster look is incomplete without cool shoes. For casual shoes, "mom" shoes such as white sneakers are a hipster favorite as well as any kind of black shoe. The key to making them look extra hipster is by the shoes being worn out or old looking. Vans are also always a good choice! For boots, wear ones that go a little past your ankle and have a unique look to them. Feel free to go crazy with colors for your shoes as well.
Hope this post answered all of your questions! (P.S.- this post is intended to be funny, not  offensive.)
Please comment if you want a guy version of this post!
-Miri