I just love finding this store in the mall. Everything there is super cute and affordable! This is my second time (surprised it's not more) buying their lovely sunglasses. The shades there are sold for really cheap, only 5 dollars and under!! The last pair I purchased from there was for only 3 dollars! The sunglasses I am wearing in the two pictures below are my favorite pair I own… they have STRIPES on the side, and I think you guys know how I feel about stripes!

Charlotte Russe sells sunglasses in all different shapes, sizes, colors, and patterns. However Charlotte Russe loves pastel colors, so if you are looking for neon colored sunglasses, you probably won't find them there this season. But if you're looking for cheap, cute, and quality glasses then this store is where you want to be!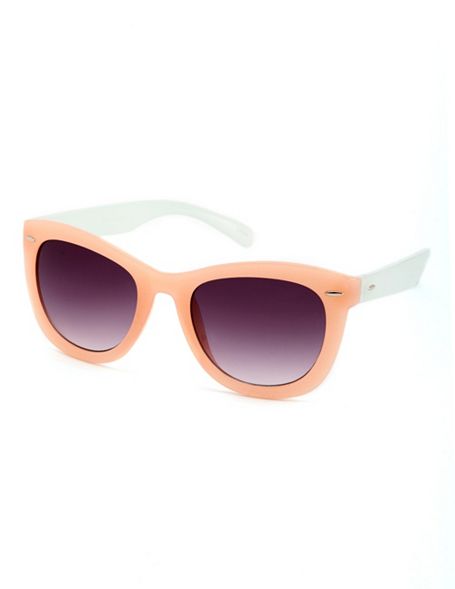 So just a heads up for you sunglass maniacs like me!!
Thank you so much for reading!
~Mirixxxx